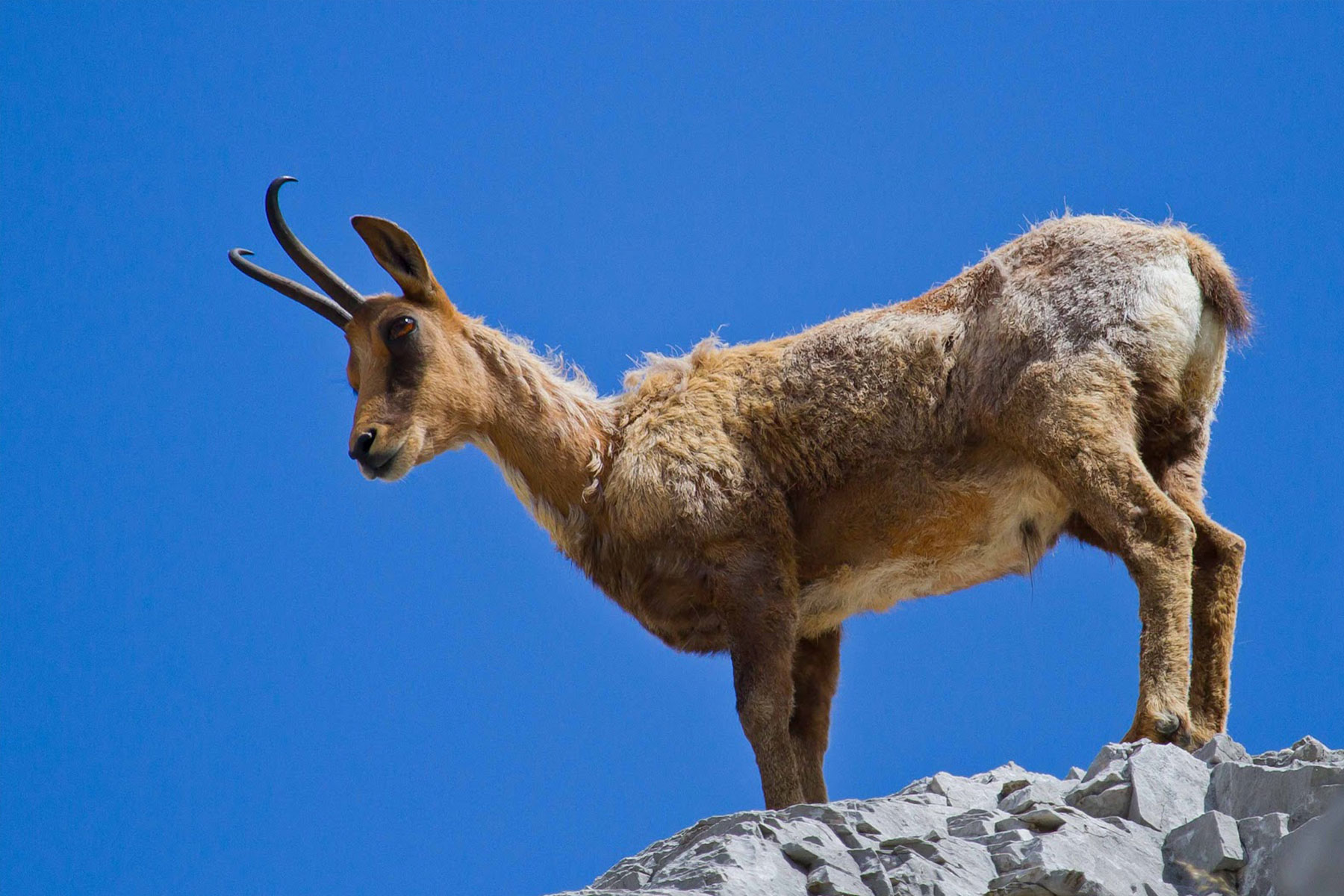 This is a larger animal with a bigger trophy than the Cantabrian chamois.
Its name derives from the area it inhabits.
The mating season of the Pyrenean chamois starts in the first week of November. The best time to hunt it is from the end of October to the end of November.
It can also be hunted in spring.
You need to be in good shape to hunt it; shots are generally taken from 250-300 metres away.
We hunt on both private estates and government controlled lands, always obtaining very good trophies.